2023 Flying Circus
Ring of Fire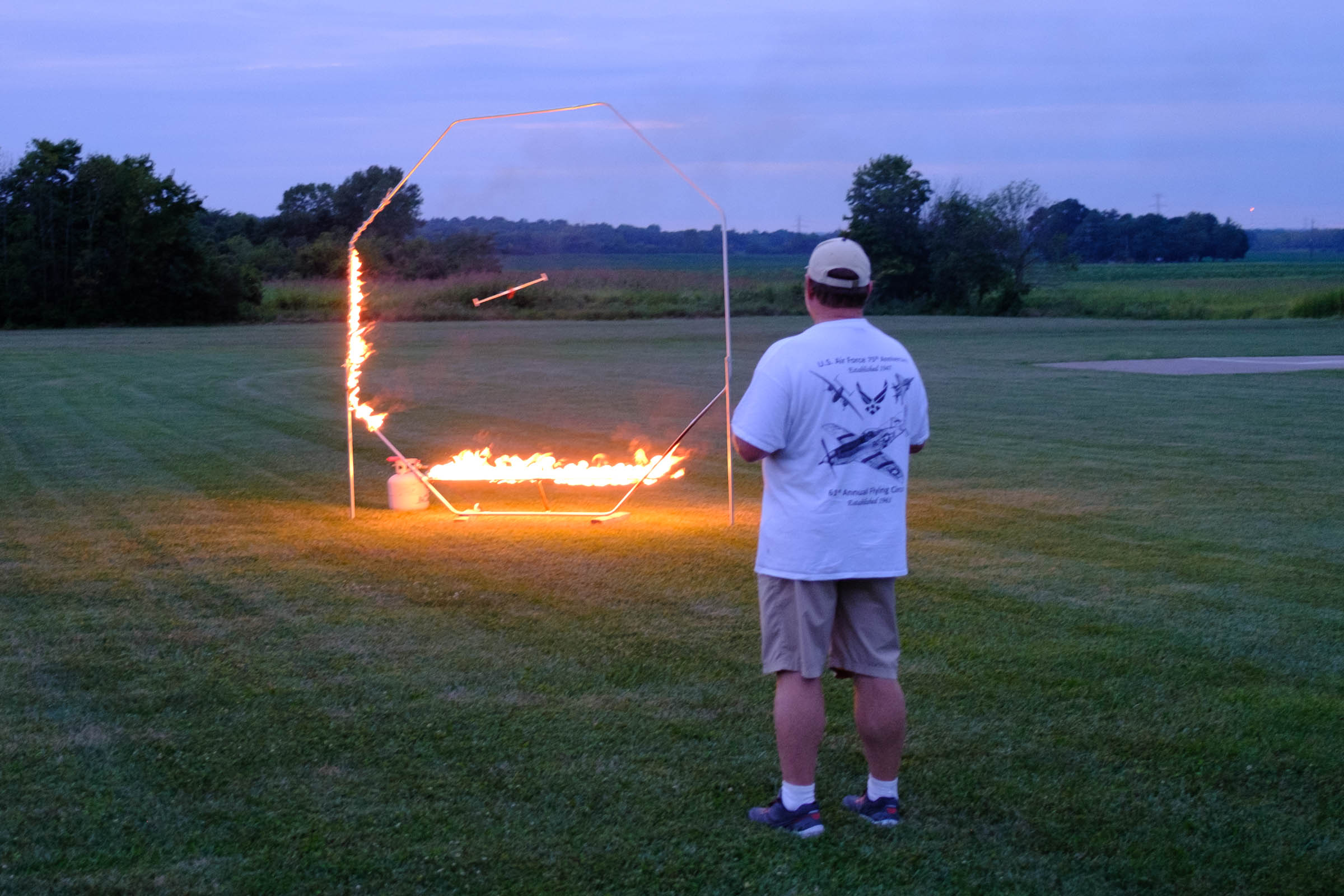 Our new Ring of Fire will we added to the popular inverted balloon bust. After attempting to break a balloon, the inverted airplane will pass through the flaming ring. Picture shows our first prototype. At the show the flame will encircle the ring with large burner at the bottom and the pilots will stand much further away. What will happen to the airplanes is unknown. Will they crash in flames or pass safely. Will a helicopter give it a try? Come to the show and find out with us!
---
B-2 Stealth Bombers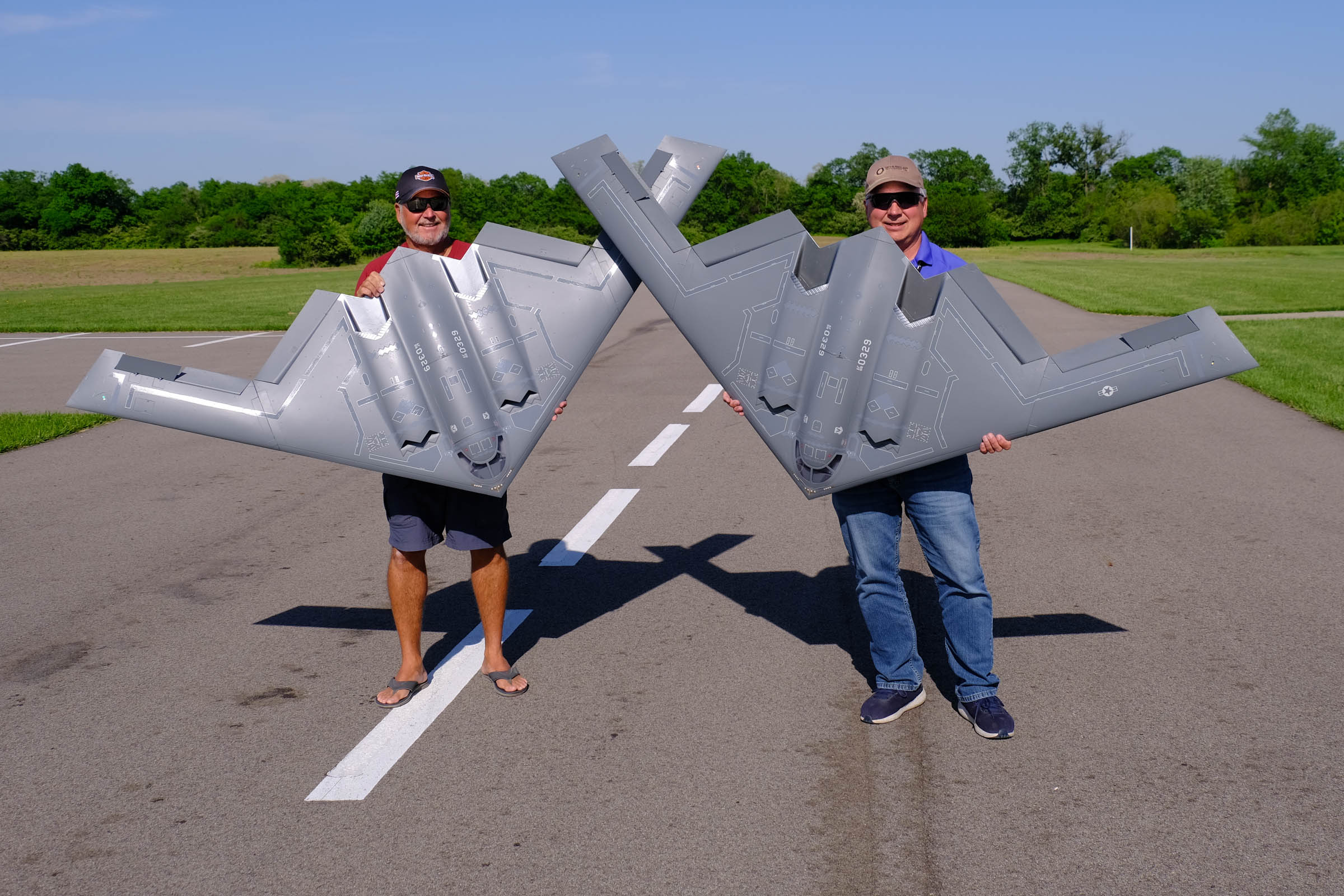 Our theme is the 75th anniversary of US Air Force. You will see airplanes commemorating historic wars and racing around pylons. Our Heritage Flight will feature a new large turbine powered F-16 and new P-51 flying in formation. We are adding a squadron of four stealth B-2 bombers. We think it will be magnificent sight for these uniquely shaped airplanes to fly with other military jets.
---
2023 Flying Circus Raffle
As always we will have a wide variety of raffle prizes including RC models, gift assortments, basket of cheer, electronics and featuring a complete ready to fly RC Plane and a one year membership to the GCRCC!
Raffle Prizes to be awarded on Sunday after the show. Tickets are $2 each, 3 for $5 and 7 for $10. No need to be present to win.
---
Great family friendly priced food choices including hamburgers, hot dogs, ice cream by The Cone,
chips, soft drinks, water and sport drinks.
---
---