2023 Flying Circus
This year will be The 60th Annual Flying Circus and will cover two days and feature over 175 model aircraft of all kinds, from helicopters to jets, to a rocket powered Space Shuttle. At the show we demonstrate all of our various forms of R/C modeling in ways that challenge our pilots and provide entertainment for those watching. It is a great family event that has become a Greater Cincinnati tradition.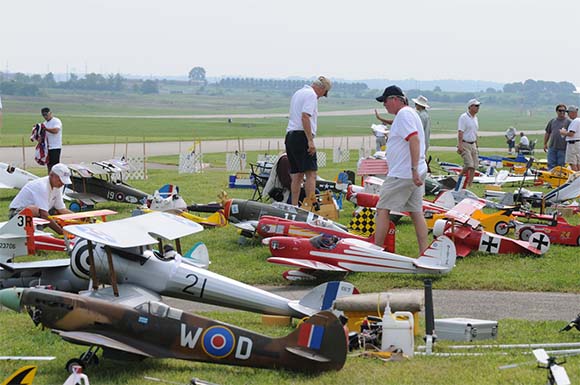 In addition to our Space Shuttle, this year will feature many events such as the 1/3 Scale Stearman Squadron, The Doolittle Raiders, 200 mph turbine powered jets, giant scale 12 foot wing span B-29 and B-17 Bombers, and a rocket powered Bell X-1 which will reenact the breaking of the sound barrier. We will also be flying many other aircraft of all kinds including Drones, WWI and WWII planes engaged in battles, air races, and helicopters. You will even see Spongebob, Snoopy's Dog House and Harry Potter take the air!  The show will also include displays of full scale aircraft and possible fly-bys.
---
On April 18, 1942, 16 B-25's departed from the deck of the USS Hornet in the Western Pacific for the first strike on the Japanese homeland during WWII. The RC Flying Circus honors these 80 men with our recreation using eight giant B-25 models. Watching these airplanes fly simulated attacks in formation reminds everyone of the sacrifices that have been made for our freedom.

---
In 2010, a group of club members built four 1/3 scale Stearman Bi-Planes to re-enact the Red Baron Stearman Squadron. The Squadron flew in full scale air shows for 28 years, retiring in 2007. See the Red Barons come back to life again at the Flying Circus!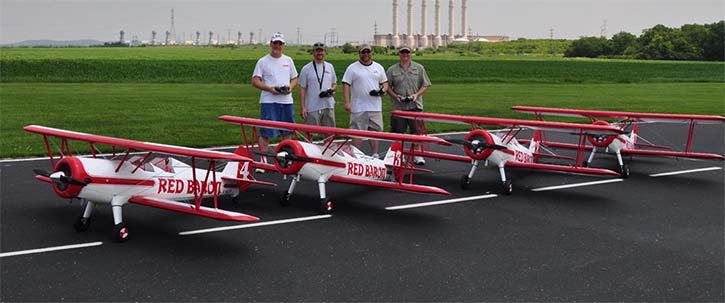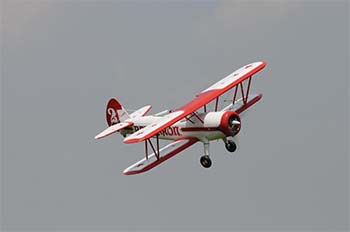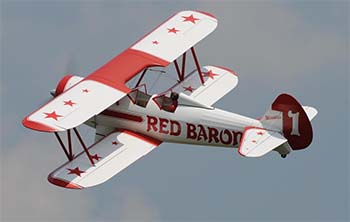 Ride along with the lead Stearman!